What does it say about someone who has had several careers?


Flighty? Inconsistent? Lack of patience? Unreliable?

I don't know, really. When it comes to the way I approach life I think I'm pretty stable overall. I think a lot of people rely on my fairly regularly and I come through for them. Is that just a need to be needed? Maybe. That's OK. Everyone on this planet has an almost animal need to be needed. I can except that in myself.

Anyway, I'm stable. Great. Good job Spence.

But then we get to my work, what I do for a living.

I've had five careers, not including writing, a quick gig at Taco Bell, a bit at a movie theater and a few months working the banquet rooms at the Red Lion Hotel. I won't include writing until I can pay my bills with it. Right now it's just a hobby... a dream... a... thing.

So, five careers.




First it was 5 years in radio. Started at 16 or 17 years old. So much fun. Loved it. I learned a lot about a lot in that first real gig of mine, not the least of which was how to drink gallons of beer. Worked from an afternoon paperwork job into a regular on-air shift and production director for the in-house commercials.

I left because my then spouse decided I wasn't making enough money... which I wasn't.






Then it was 2.5 years at a dress factory. I cut the fabric. Yep, we're talking about taffeta, sequins, crinoline, satin, velvet, jacquard, floral print, etc. etc. We'd cut dozens or hundreds of layers at a time with giant SAWS that cut off fingers at least three or four times while I was there. Worked from a cutter to supervising the group. Finished up there in the CAD room designing pattern layouts for optimum fabric usage.

I left because my then spouse wanted me to work full time for her dad... which I did.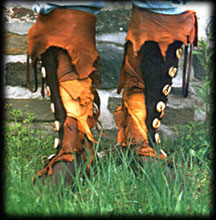 Follow that with 5 years making custom leather moccasins. These are the moccasins made of four or five different kinds of leather, formed to the individuals foot with buttons that are either bent coins or cross-cut antlers. I was never very good at this job. The pattern making was beyond me. I did enjoy getting high from the shoe glue though. That was fun.



I left because I split from my then spouse and it can be uncomfortable working for your ex father-in-law... which it was.






Back to radio for 7 years. My new love, my now love, my always love knew that I missed radio badly and encouraged me to get back into the game. So I did. I survived several station buyouts until the group consisted of six radio stations and I was operations manager of the whole mess. I loved it... again, although radio was/is dying as an industry and I had no further to go as far as advancement.

I left because working for a hostile manager can drain your soul... which it did.






And now, 8 years and counting, I'm in my most long-lived career. I'm a banker. I started as a bush-beater business guy. Worked into a full fledged commercial banker and for the last 18 months or so I've been a regional VP in commercial banking. There is a lot about this job that is good, although not as much with the current atmosphere. It's harder work than most realize, the hardest of my life.

I wonder if there is anything left to make me leave for something else.

I wonder.

Cheers,

SLC